Frank McKinney's "19 Tropical" Unveiled!
20 November 2017
Frank McKinney's "19 Tropical" 
 $2.95 Million, Beautifully Furnished
Stunning dusk-to-night transition: https://vimeo.com/205563696
Narrated tour: https://www.youtube.com/watch?v=MCysPu5zJA8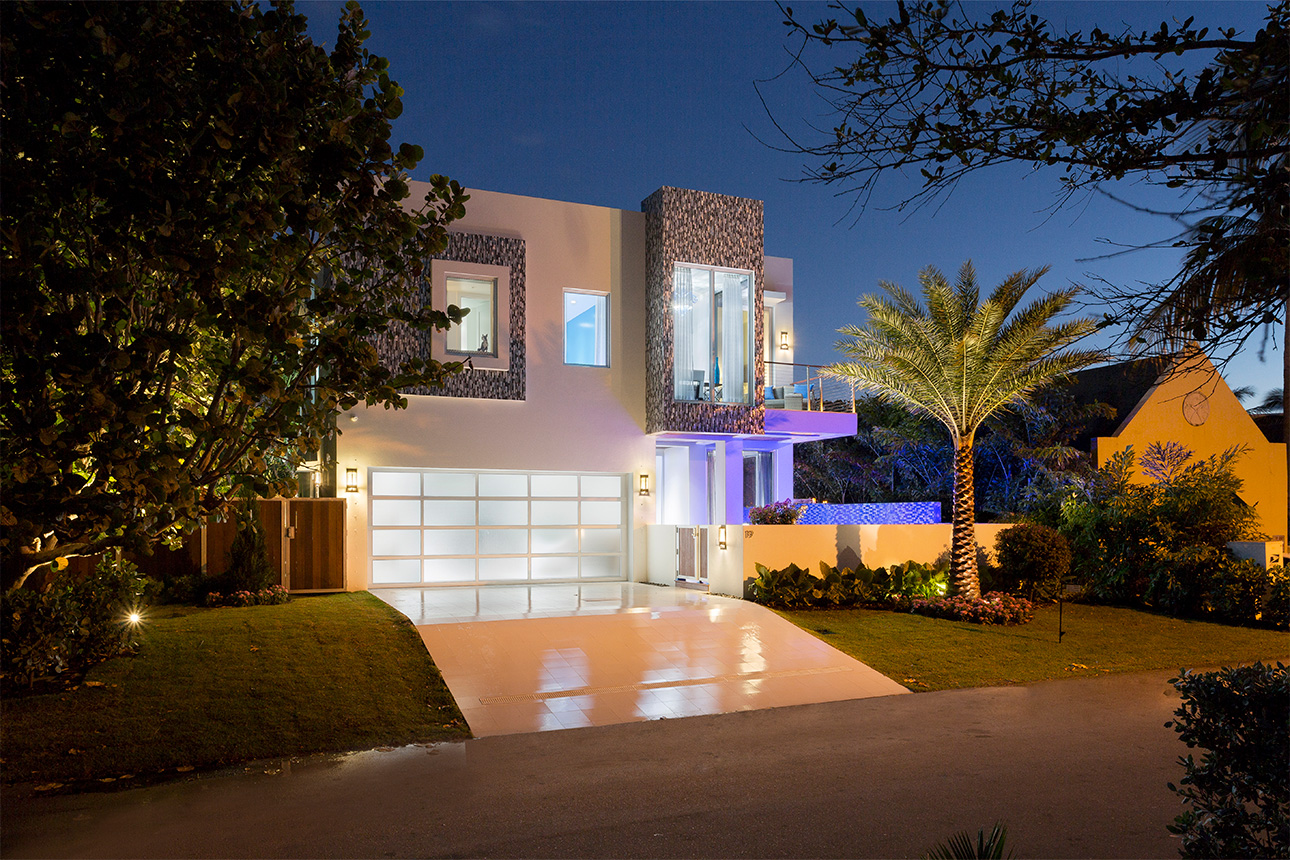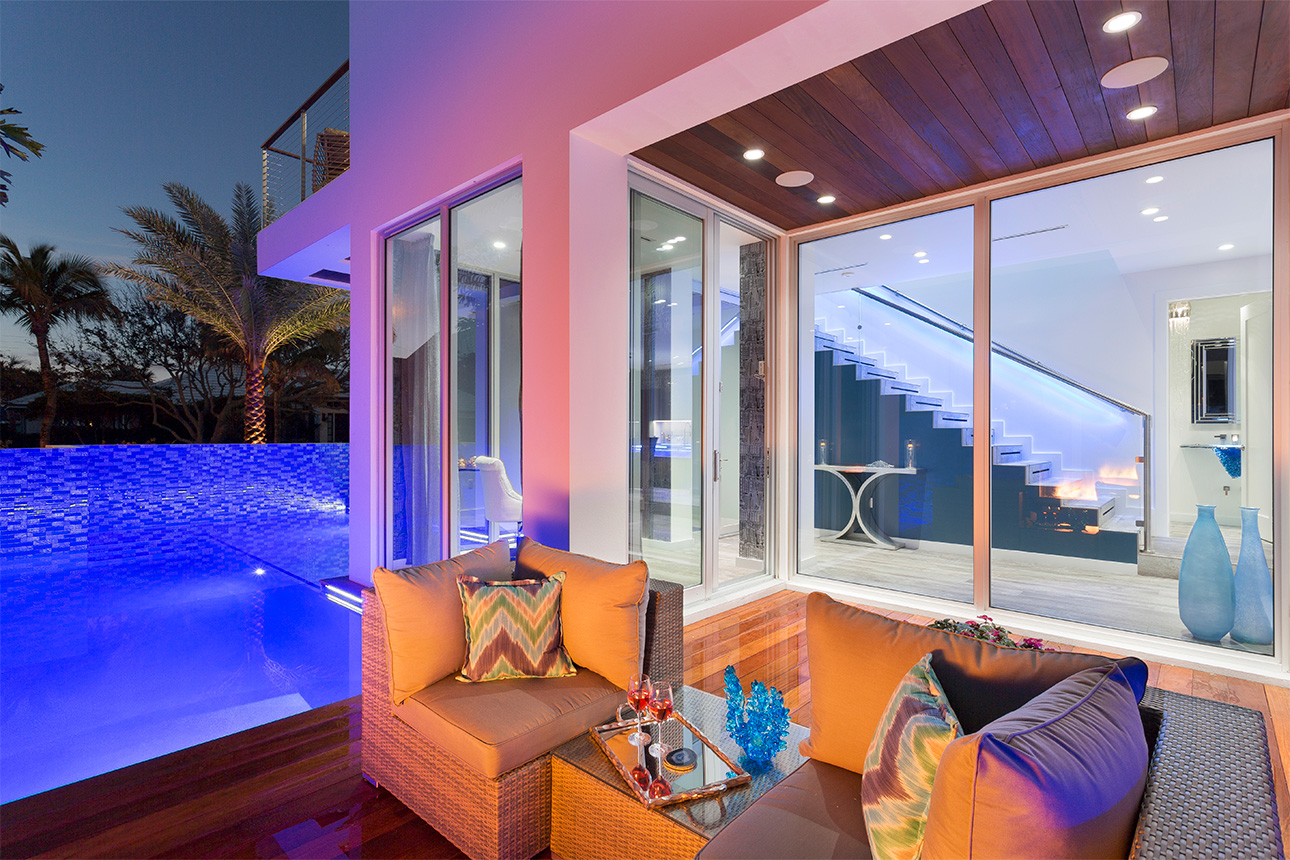 Visit http://www.frank-mckinney.com/oceanfront-estates/estates-for-sale/micro-mansion/ to scroll through a video and photo gallery of this breathtaking masterpiece.
Below is a list of international media coverage for 19 Tropical in order of appearance (most recent on top).
Frank McKinney's Micro Mansion, located at 19 Tropical Drive in the serene seaside town of Ocean Ridge, Florida, features an ocean view with ultra-high-end finishes in an ultra-modern design – and the beach is only 345+/- feet away!
Unique amenities include a 650 sq. ft. master bedroom suite with azure-blue glass vanity tops and a 2nd floor indoor/outdoor glass shower, never-before-seen LED sea-glass kitchen counter tops, office surrounded by glass and water, LED-illuminated living reef aquarium wall, sun deck floating between two pools/wading pool, dining table carved from a single piece of driftwood, Ipe natural hardwood decks with outdoor ribbon fireplace, simpler smart-home technology and exotic tropical foliage, among other extraordinarily artistic features.
Just completed and offered for $2.95 Million, beautifully furnished!
Stunning dusk-to-night transition: https://vimeo.com/205563696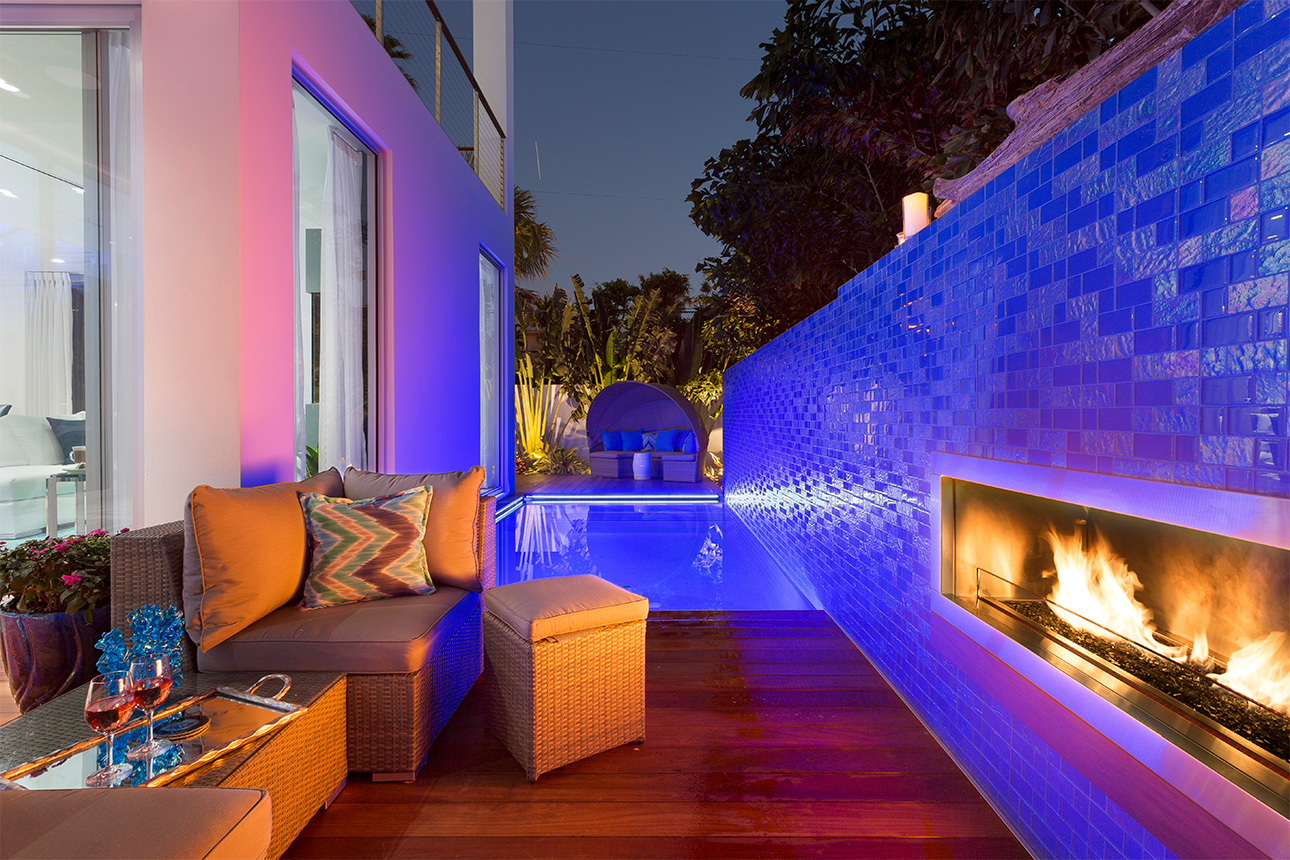 Excerpted from a recent Wall Street Journal feature on Frank's 19 Tropical: "I've dominated the high-end speculative real estate marketplace for over 25 years and I've witnessed the evolution of the high-end buyer. It's been dramatic. They desire artistry, luxury, quality and cutting-edge technology yet now want it in a much smaller and more manageable home. This exclusive Micro Mansion has the $4,000 per square foot finishes, yet needs only 4,000 square feet, not 40,000, to showcase the artistry that distinguishes this home from all others." – Frank McKinney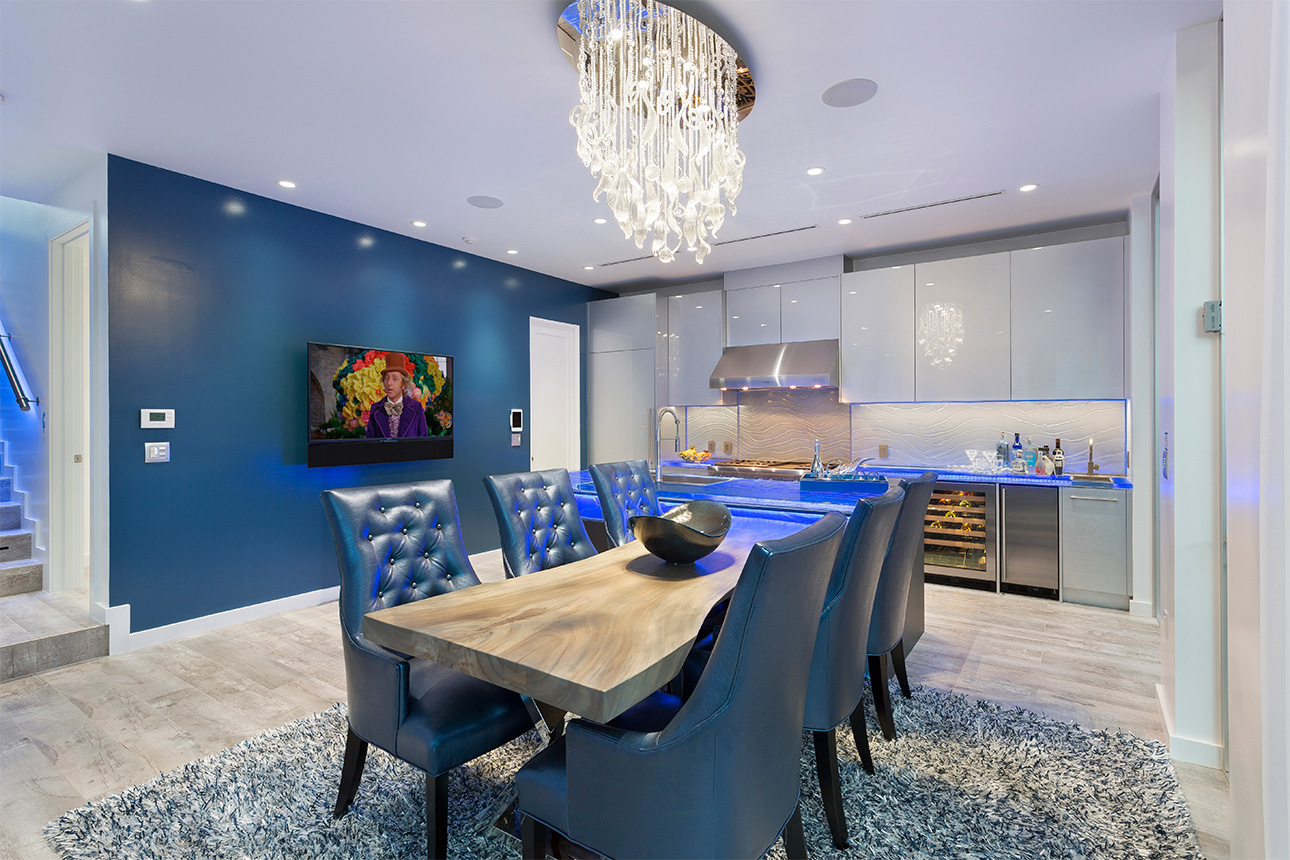 We wish to thank Rob, Warren, Ray, Chris, Amanda & all at Dale Construction who is the ONLY general contractor capable of such an important and trendsetting undertaking!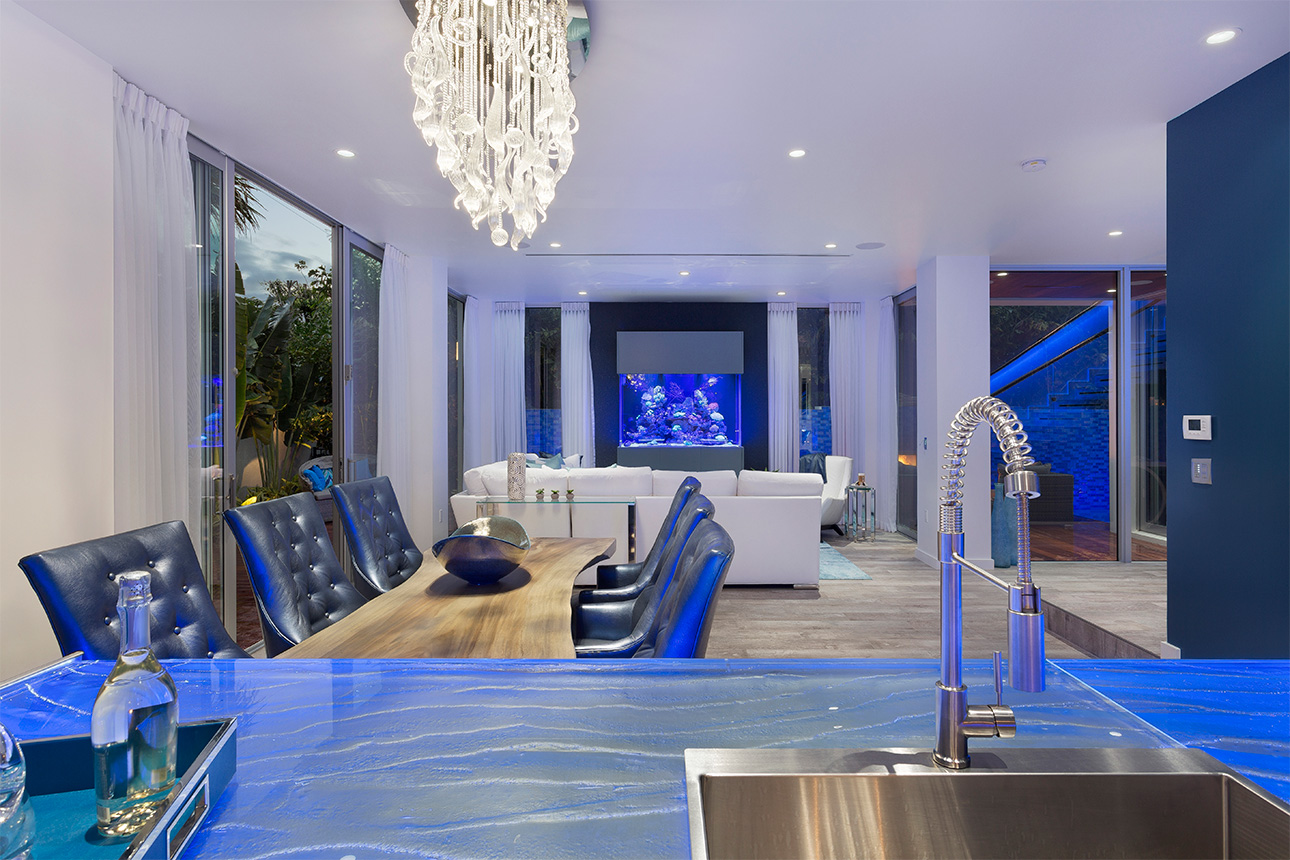 About Frank McKinney
Frank McKinney is a real estate artist, five-time bestselling author in four genres, philanthro-capitalist, ultra-marathoner, actor and visionary who sees opportunities and creates markets where none existed before.
Always one to challenge conventional thinking, McKinney, with his signature rock star long hair, attended four high schools in four years, after being asked to leave the first three, and earned his high school diploma with a less-than-stellar 1.8 GPA. Then, with $50 in his pocket and without the benefit of further education, he left his native Indiana for Florida in search of his life's calling. It all started many years ago with a $50,000 fixer-upper home.
Since selling his first $2.2 million oceanfront spec home, he has created and sold 42 oceanfront properties with an average selling price of $14+ million. Thus, 19 Tropical at $2.95 million is a bargain!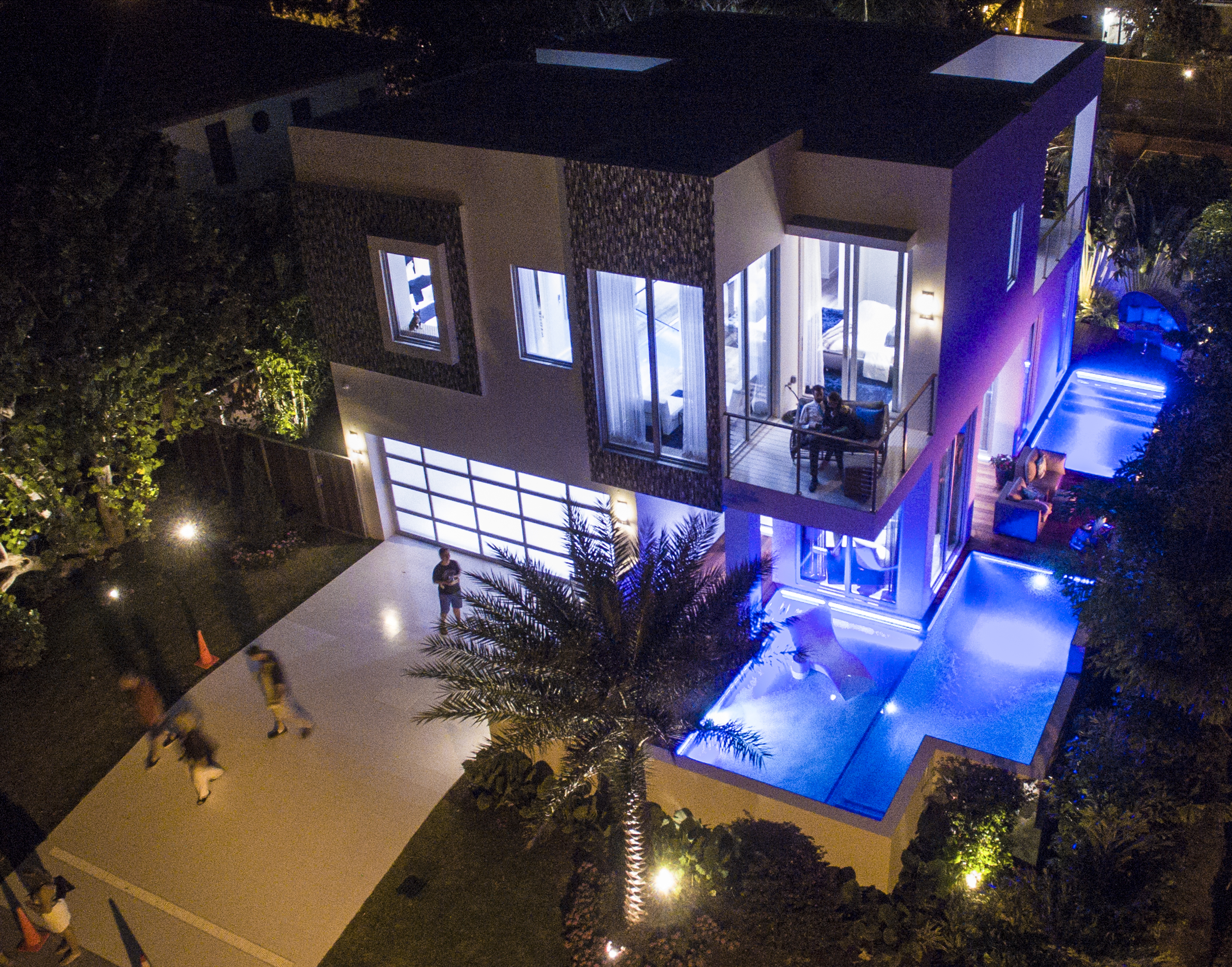 The Frank McKinney brand continues to captivate the media and the public. His vision and risk-taking have been covered extensively, including Oprah, ABC's 20/20, USA Today, CBS' The Early Show, CNN, FOX, Discovery Channel, Travel Channel, HGTV, Wall Street Journal, New York Times, Fortune, and in over 2,000 additional TV and print stories.
Learn more about Frank's philanthro-capitalistic approach to life at http://www.frank-mckinney.com/about-frank/
See Frank on FOX News from Times Square in New York City where he shared a special message: http://www.foxnews.com/on-air/americas-news-hq/index.html#/v/5267022472001
Order Frank McKinney's bestsellers today!
Burst This! Frank McKinney's Bubble Proof Real Estate Strategies
Dead Fred, Flying Lunchboxes and the Good Luck Circle
Frank McKinney's Maverick Approach to Real Estate Success
Make it BIG! 49 Secrets for Building a Life of Extreme Success